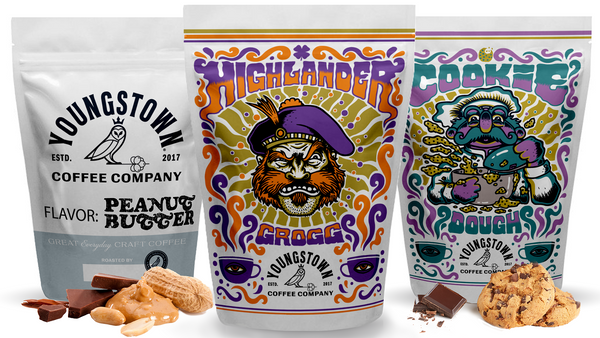 This set of three 16oz bags of our favorite flavored coffees makes a perfect gift for someone you love - or keep them for yourself, we won't tell.
Highlander Grogg - ​Our Highlander Grogg coffee is FAMOUS - a distinctive blend of caramels and whiskey flavors with the hint of faraway tropical vanilla and a bit of spice. Sweet, Medium Body, Rich, Cream, Vanilla.
Cookie Dough - Cookie dough is sweet, chocolatey, and absolutely delectable! Sweet, Medium Body, Chocolate, Cookie.
Peanut Butter Cup - Rich milk chocolate and creamy peanut butter, some have called it the perfect blend of flavors!